Being frugal sometimes requires you to learn new skill sets. In-fact you can turn these skills into savings or a source of income if you enjoy using those skills. Here are some DIY projects that will definitely translate into savings.
Auto Repair
1. Oil Change
I normally pay $40.00 every 3000 miles for oil change. For both our cars, this is about $320 a year.  I know if i did it myself i can save about $200 per year; but i like the convenience of driving in to the oil change shop and drive out in a few minutes fully serviced.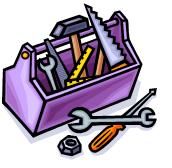 The other reason why i do not change my oil is – the apartment complex where we live does not allow tenants to do oil change in the parking lot. If however you are one of those who do not mind getting dirty, this is one project for you that you can enjoy and will save you some money.
2. Tune ups
I have always done the tune ups for my 93 Honda accord after a paid $67 to a mechanic for less than 10 minutes job. It is more complex to change stuff for the newer cars these days, but one can always learn.
3. Brakes
Again, my 93 honda has disk brakes which are very easy to change. I bought lifetime brake pads a while ago and i have returned them twice to the auto store for replacement each time they are worn out,  and then i replace them myself. My expense is just my gas to the auto store and my time.
Home Improvements
We live in a rented apartment home and so we cannot paint or remodel our place. We call the management if we need any fix-up in the house. This is convenient, economical, but also limiting. We cannot change or modify the house because it's not our asset.
However,  if you live in your own home, there are so many home improvements projects that you can take on that can add value to your home while saving you money, if you do it yourself instead of contracting  the job to commercial builders. Some of these DIY projects can be:
Painting
Flooring/tiling
Bathroom remodeling
Private Tutoring
Parents pay an average of $35.00 per day to take their kids for after school tutoring. Let us do the math- If you have two kids that take tutoring classes for three days a week, this comes up to $840 a month, and over $10000 a year. Think of what you can do with 10K a year in savings if you were to do the tutoring yourself!
What other DIY projects have you done that saved you money?
Related Reading