Insurance coverage is not just a requirement, in my opinion; it's a necessity for anyone who is trying to get out of debt. Most people know what it means to be in a fender bender with a driver who has zero coverage. Even if it was their mistake, the best you can do in that case is taking them to court and hopefully your insurance is good enough to follow the individuals for payment. But for people trying to get out of debt, this is a process you want to avoid at all cost. By always having an auto insurance for all your automotive you are sure to stay away of court cases.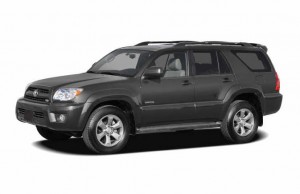 There are great auto insurance coverage out there that go for as high as you can imagine to as low as you can be able to negotiate based on your driving history.
I am a firm believer in negotiating/ and shopping around before you buy, because you have anegotiating leverage when you know what other companies are charging. If your current insurance company cannot match their competitors or even budge on the premiums you pay, i suggest you move on to another insurer- it's not a marriage it's business.
These tips can save you on your insurance coverage?
Keep a clean driving record.
If you ever get one of these traffic violations citation and you live in a state/ county where defensive driving is allowed take the defensive driving classes. By taking defensive driving the court will rule that you are a better informed driver and will not submit your violations to the state department of motor vehicle.
Increase your deductibles – the lower your deductibles the higher the premium
Negotiate your rates with your provider every year – most insurance policies reward insured for years with no violations
If the value of your car is less than 2000 avoid comprehensive coverage.
Add uninsured coverage to your policy whether liability or comprehensive – there are people out there who don't care and they will drive their vehicles with no insurance.
Use club, and group membership to negotiate discount- Some clubs and organizations negotiate discount for members  as fringe benefits, so use it to your advantage
In short if you keep your driving record clean,  you always have an upper hand in negotiating insurance premiums.
What else are you doing to lower your premiums?
You may also like