Before we got married almost two years now, we had a vague idea of our finances and the direction we would take once we were married. Thankfully for us, we were required to take Financial Peace University Series by Dave Ramsey as part of our pre-marital financial counseling. These series really put a lot of financial facts in perspective for us. In particular, we were able to recognize, and understand the immense amount of debt that we were bringing into our union. But we also got a new vision- to get out of debt, and we believe that it was one of the best wedding gifts that we received. However, when i speak to recently married couples, majority of them say that all they talked about money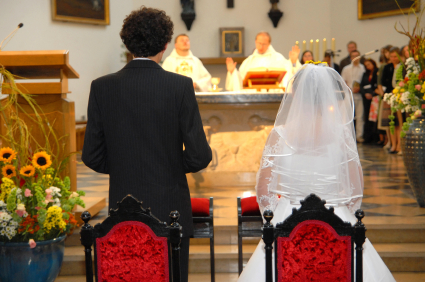 during pre-marital counseling, was, having a joint account.  I have compiled some questions for married couples and couples planning to get married that they can use to start a conversation about money.
Print a copy and answer separately, then discuss your answers together.
What is your general money philosophy? _________________________________________________________
How often did you talk about money growing up? _________________________________________________________
Are you a saver or spender? _________________________________________________________
How much debt do you have?( credit cards, student loans, hospital bills, car notes, mortgage, borrowed from friends & family miscellaneous debts) _________________________________________________________
What are your thoughts on credit cards?_________________________________________________________
Do you know your credit scores?_________________________________________________________
What are the assets that you own if any?_________________________________________________________
Do you have a budget? _________________________________________________________
How do you track spending? _________________________________________________________
Do you tithe 10% of your income? _________________________________________________________
Do you give to any charity? _________________________________________________________
When we get married should we have a joint bank account or separate accounts or both? _________________________________________________________
Who will be responsible for making sure that our bills are paid on time? _________________________________________________________
How often do you go for vacation?_________________________________________________________
What are your longterm  financial goals? _________________________________________________________
What are your thoughts for purchasing a home? _________________________________________________________
Do you want to have children? _________________________________________________________
If we decide we do, how many children do you want to have? _________________________________________________________
Will one of us stay home after we have children? _________________________________________________________
What is your view of starting a business _________________________________________________________
Have you been a cosigner for any one?_________________________________________________________
What are your thoughts for cosigning?_________________________________________________________
What is your understanding of stewardship?_________________________________________________________
What are your thoughts about life insurance?_________________________________________________________
Share other money items that you discussed or want to discuss.
Related Readings