The journey, race or walk to debt freedom and financial peace has a lot of obstacles and can be a very wearisome one. To strengthen the financial muscles for this journey to financial freedom there are three absolute FINANCIAL NEEDS that are both critical and dynamic.
1.  Budget
This is the tool that helps you allocate your expenses based on your income. It shows you where you are spending more and areas you can cut spending.  It should be alive and dynamic; and it should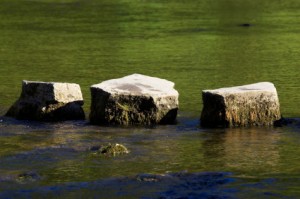 change every once in a while to reflect the current milestone on your journey to become debt free.
2.  Emergency Fund
This is an umbrella for the rainy day.  If you have been through Dave Ramsey Financial Peace University, he proposes a $1,000.00 emergency fund, and then you focus your energy on paying off debt. Some people have very low risk tolerance and the $1000.00 just won't cut for them. Whatever base amount is reasonably comfortable with you, start there.  It is dynamic because it can be used up any time and you have to be ready to build it over again.
3.  Financial Plan
This is like a compass that guides you as you race, walk or journey through to financial freedom. It has your 'financial North Pole' (how you will become debt free).  You need to set a plan at the beginning of your journey. Set both short term and long term financial goals.  To navigate through the labyrinths of debt, you will need your compass handy to check your 'North Pole' when you feel like you are getting lost.
Related readings