Smart phones are becoming really 'smart' and most people are replacing their pc use with the smart phones. Software developers are also creating applications specifically suited for smart phones thereby attracting more and more users and the trend is on the rise. The security of these mobile devices is therefore becoming an alarming issue; and many people are unaware that smart phones and other handheld devices are highly vulnerable to information theft and online security threats even much more than computers are.
 If you have a smart and you use it to access personal information online such as emails, bank accounts or even other personal social media sites, securing your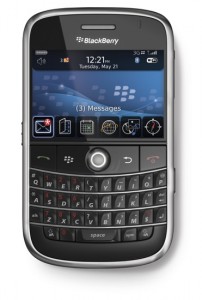 Smartphone should be a priority. There are basic security measures that you can take to make it a little harder for data stored on your phone to be compromised or deny access to unauthorized user.
Enable passkey / PINon your phone .
This is the very basic protection on your phone. If you lose your mobile device only persons who knows your PIN can unlock it.
Enable encryption on your smartphone. 
This encryption capability will make it possible to send encrypted data over the Web.
Install Smartphone antivirus software.
There several options out there for mobile antivirus make sure that your phone is protected from these daily evolving viruses.
Be careful to follow links sent in e-mail or text messages.
Be suspicious of URLs sent in unsolicited e-mail or text messages. While the links may appear to be legitimate, they may actually direct you to a malicious websites.
Be wary of downloadable software.
There are many sites that offer games and other software you can download onto your Smartphone. Some of these applications could contain malicious code. Avoid downloading files from sites that you do not trust.
Disable Bluetooth when not in use.
Attackers may take advantage of bluetooth connections to access or download information on your device. To avoid unauthorized access to your mobile device, disable bluetooth when you are not using it.
Create a backup. 
Regularly Synchronize your phone to create a back up of your information should you lose your mobile device.
You may also like: