There are so many things that Google can help you accomplish, and it is exciting to learn one new extra thing that you can do each day. To some people  this might not be news,  but it might be new tricks to some.
This amazing 'trick' saved me quite a lot of time before I got a GPS unit. Google can text you the address and phone number of anyplace you want by sending the name and the zip code to 466453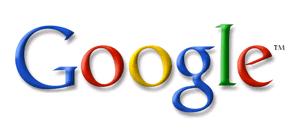 Example: sending  sms 'Walmart  35203'  to 466453  returns 
Local Listings:
Walmart: Pharmacy
1600 Montclair Road
Irondale, 35210-2410
205-956-0416 
Walmart: 1-Hour Photo
9248 Parkway East
Birmingham, 35206-1509
2/2)205-833-0488 
Walmart Neighborhood Market: Pharmacy
312 Palisades Boulevard
Birmingham, 35209-5148
205-870-7170 
 Local weather on your phone
Example: sending 'Weather 35216' to 466453 returns  
Weather:
Birmingham, AL 35216
45F, Showers
Wind: SE 9 mph
Hum: 91%
Tue: 25F-45F, Rain
Wed: 27F-42F, Windy
Thu: 32F-43F, Mostly Cloudy 
 There are other search queries you can run on your phone try movies, directions or try searching for Google sms on your computer to get more details. 

Online searches 
Local and International Time
To search the local time in many cities around the world on Google, just type in "time" and the name of the city or country as illustrated below.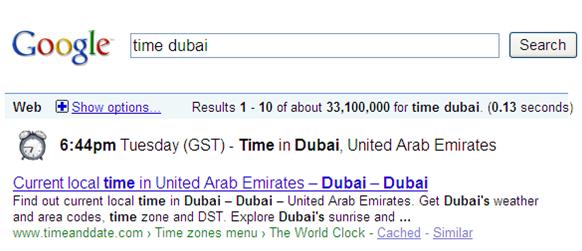 Calculator
Google has a built in calculator with so many function you have to try it your self; just type in your calculation into the search box. As you type you will notice that Google will be auto filling for you 

Conversion Unit
You can use Google as a conversion unit for different units of measurement example height, weight, and volume, length, among many others. Just enter your desired conversion into the search box as shown below 

Search Population  distribution
To see trends for population in different states in USA or other countries in the world, type "population" followed by a state or country. This comes in handy when you are doing statisstics.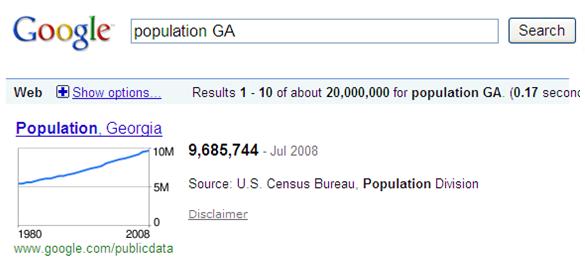 Definitions
To see a definition for a word or phrase, simply type the word "define" then a colon, then the word(s) you want defined, and you will get results as shown below.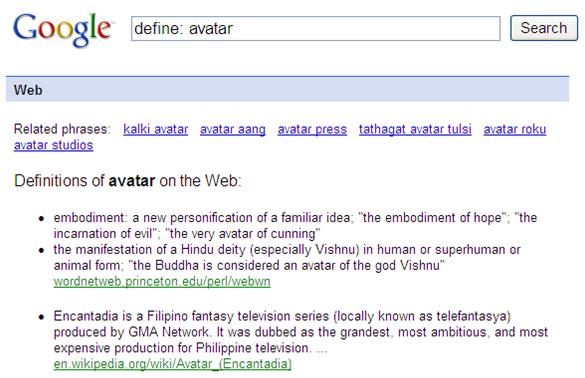 Flight Status Check 
To see flight status for arriving and departing U.S. flights, type in the flight number into the search box. You can also see if the flight is on time delayed . 

 Tell us what else you have done with google